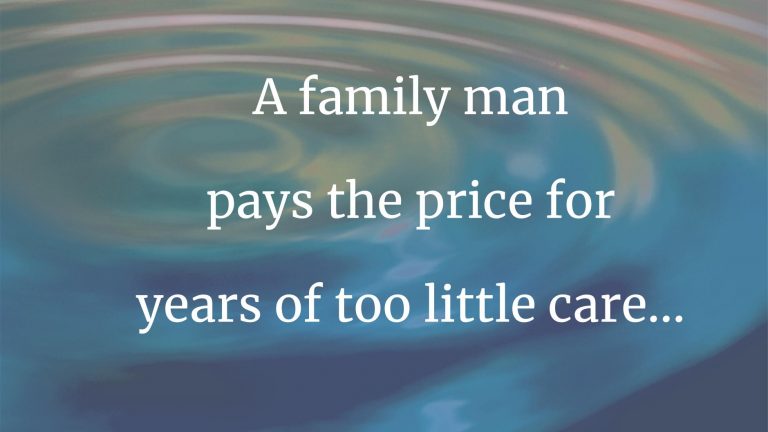 The first thing I notice are the dark circles under Mr. Jones's eyes.
It's 4:30 pm on a Wednesday during my third year of medical school. I'm in the fifth week of my family-medicine rotation, and we're deep into our daily routine: triage, history, physical examination, differential diagnosis, present the case to the attending physician, repeat.
Mr. Jones is a new patient. His face and belly are round, his arms and legs lanky.
Read More »
The Declaration of Independence endows all of us with "certain unalienable Rights…among these are Life, Liberty and the pursuit of Happiness." An ill person who lacks medical support does not have the wherewithal to pursue happiness. An ill person who is denied health care due to prohibitive costs does not possess liberty. Most fundamentally, a government that deprives its citizens of affordable health care profoundly undermines the life of those citizens. 
Read More »
When I hear other physicians talk about burnout, I often feel a little guilty. Sometimes I sit in meetings of physician associations where they are discussing ways to help physicians deal with the stress of the job and the increasingly complicated demands for documentation and billing. I think to myself, "Don't physicians always talk about prevention being better than treatment?" Yet most of what I hear about are measures to deal with the aftermath
Read More »
Years ago, I left a violent marriage in Colorado and returned to Iowa to start a new life. My health insurance was good until the end of the August, and coverage at my new job wouldn't take effect until October. That's the way things are, I was told. You'll be fine.
Read More »
My Nicaraguan pediatrician friend astutely summarized her work: First you make the clinical assessment, then you make the financial assessment. In other words, a clinician may know the right treatment, but what good does that do the patient if the treatment is entirely out of reach financially?
Read More »
When I retired from teaching in a suburban school district north of Detroit in June 2003, I left Michigan for my hometown of Pittsburgh with boxes of belongings, twenty-nine years of memories, and health insurance tied to my state pension. That insurance has served me well–except when it has not.
Read More »