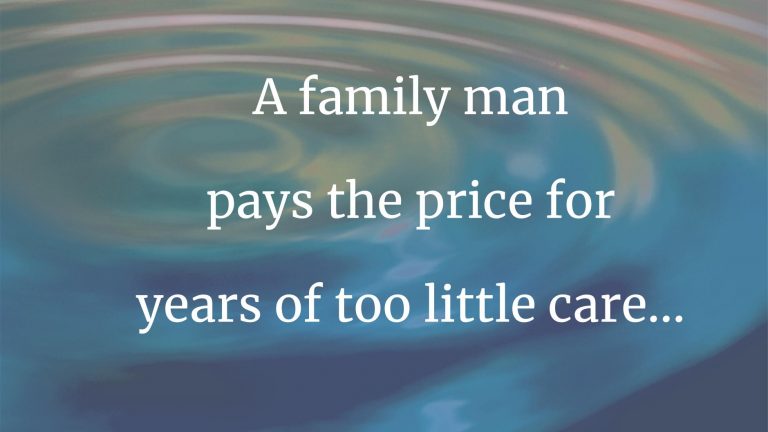 The first thing I notice are the dark circles under Mr. Jones's eyes.
It's 4:30 pm on a Wednesday during my third year of medical school. I'm in the fifth week of my family-medicine rotation, and we're deep into our daily routine: triage, history, physical examination, differential diagnosis, present the case to the attending physician, repeat.
Mr. Jones is a new patient. His face and belly are round, his arms and legs lanky.
Read More »

Amy McVay Abbott ~
My husband, who's had type 2 diabetes for twenty years, had been struggling for a long while to lower his hemoglobin A1C–a number that measures how well he's managing his blood sugar over time. When he and I finally investigated the issue, it turned out that someone close to him was thwarting his efforts.
This person is an addict. Her drug of choice is sugar–often candy no self-respecting
Read More »
Thuy D. Bui
"What's my number?" shouted Betsy as I entered the examination room one day last fall.
"Oh, you mean your A1C? It's nine-point-four!" I answered. A sentence sped through my mind: "The hemoglobin A1C number tells how well a patient's diabetes is controlled–seven or less is good." In my seven years as Betsy's primary-care doctor, I've repeated this information at visits and included it in appointment reminders as well.
Betsy is a pale,
Read More »