It's been five months since I left my position as a psychiatrist and medical director, and like everyone, I'm wrestling with questions about how COVID-19 has changed our lives, maybe forever. As I read the news and hear from my former colleagues, who've had to quickly ramp up to deliver telepsychiatry, I feel a mixture of emotions: fear and concern for my former patients; guilt that I've left my colleagues behind to fight on without
Read More »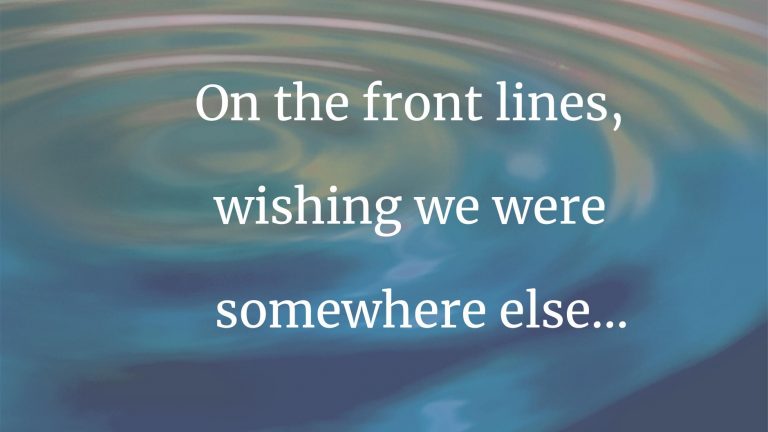 The people I work with don't want to be called heroes.
Don't misunderstand me. I am a psychologist and medical educator in a family-medicine residency that serves a diverse, multilingual immigrant population. I work with healthcare providers of all stripes–family-medicine residents and attending physicians, medical receptionists, medical assistants, case workers and clinic managers. My colleagues are profoundly dedicated, talented, hardworking, flexible, creative and compassionate. They absolutely want to do everything they can to help patients
Read More »
Spring comes slowly to New England. When I leave the house in the mornings at the end of April, I pull my fleece jacket tighter around me on my way to the car. My preteen daughter's dark eyes and solemn mouth watch from the second-floor window as I pull away.
In the "don and doff" station at the respiratory tent in the hospital parking lot, I put on a gown and gloves, then take one
Read More »
COVID-19 Confinement, Day Four: My partner, James, sleeps. He coughs. He breathes. He smiled this morning when I brought in tea. He nodded when I asked if he wanted the curtains open so that he could look at the sea, then returned to sleep.
We're quarantined in James's new beach house on a skinny peninsula that's only three blocks wide, bay-to-sea, off of New Jersey. I am a stranger here. When a cardiologist covering for
Read More »
7:00 on a Sunday evening.
It is day 30+ of New York City's COVID-19 pandemic. Fire trucks and flashing lights fill the street fronting the hospital emergency department where I'm a physician. The scene erupts into applause and sirens. We doctors, nurses, physician assistants, techs, housekeepers and clerks wave back and flash our individual cardboard letters spelling "Thank You!" It is so good to be outside and, for a few minutes, unafraid. Inside, our
Read More »
I am a medical student in my third year of studies. For medical students, this is the point at which, after two years of book learning, we rotate through hospital clerkships that give us our first experience of delivering hands-on care to inpatients.
Earlier in the year (it feels like many lifetimes ago), I read that COVID-19 was "just the flu." We heard from scientific sources and popular media that other maladies were much
Read More »
His name announces itself as a banner across my ringing phone. We share the same last name.
I hit Mute, buying time while I do the math: Answer his call now and stave off three missed calls and two long-winded voicemails, with him clearing his throat in the background; or take the call, along with God knows what kinds of trauma he'll inflict on me. I have avoided calling him lately. Subconsciously, I know this
Read More »
I'm a fourth-year psychiatry resident in the final months of training, and I have signed on to continue as an attending physician at my hospital.
In mid-March, my team was consulted on a patient in the ICU. She was one of the first identified COVID-19 cases in Michigan, and our hospital's first such patient.
The patient was being treated with psychotropic medications, and one of them was decreasing the effectiveness of an antiviral
Read More »
COVID-19 changes everything–even, or especially, love. It demands that we love differently, and in new ways. For me, this is what #loveinthetimeofcovid19 looks like.
My husband, Lunan, and I are both doctors. Lunan, a urologist, is completing his final year of training in New York City, and I am a family-physician educator at a medical school in Miami.
We are living separately this year–one of the many sacrifices we've made in pursuing our medical training
Read More »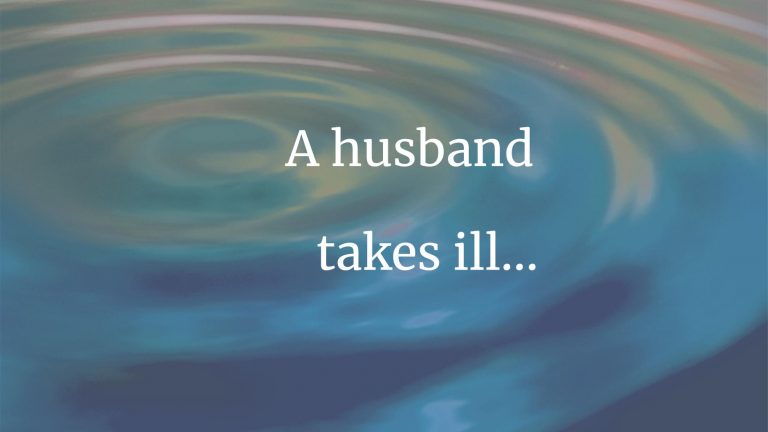 My husband Joel, age seventy-six, has tested positive for the virus–the new big C.
Joel developed a low-grade fever on March 1. We were in San Francisco, visiting our ten-month-old grandson and his parents. They'd all had bad colds, and our grandson was still coughing and producing large amounts of sticky nasal stuff, so I wasn't surprised when Joel got sick. (I figured that I eventually would, too.)
We went to a local urgent-care clinic.
Read More »