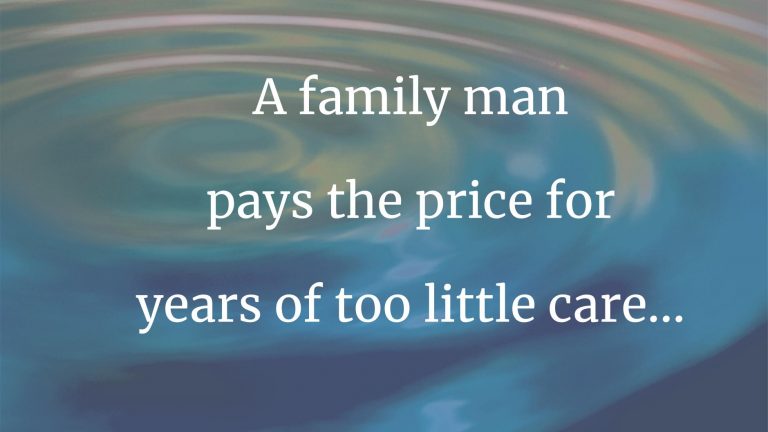 The first thing I notice are the dark circles under Mr. Jones's eyes.
It's 4:30 pm on a Wednesday during my third year of medical school. I'm in the fifth week of my family-medicine rotation, and we're deep into our daily routine: triage, history, physical examination, differential diagnosis, present the case to the attending physician, repeat.
Mr. Jones is a new patient. His face and belly are round, his arms and legs lanky.
Read More »
In my third year of medical school, I started a rotation at the nearby VA hospital. Walking toward the polished glass doors that morning, I saw my reflection–clean white coat, assured expression to cover up how lost I felt. It was my second clinical rotation ever, and my first time at the VA.
I found my team and soon met a patient I'd be seeing for the
Read More »
Daniel Lee ~
1. Bipolar disorder
2. History of postpartum psychosis
3. No custody of her children
4. In treatment for cocaine abuse
5. Regular smoker
I digest each of these facts on the computer screen in rapid succession, progressively cementing the picture of Renee Pryce, a twenty-eight-year-old woman in her final months of pregnancy.
I'm a first-year resident in a large urban county hospital.
Read More »
Joanna Dognin
"Mama," a little voice pipes from the back seat. "Why is that boy in a chair?"
The sun is beaming into the car as we sit at a stoplight, waiting to exit a store parking lot. My two-year-old daughter has spotted a young man, barely twenty, who smiles weakly as he rolls by in an electric wheelchair, collecting money for muscular dystrophy.
"He's in a chair because he needs help moving around," I
Read More »