Sharing
personal experiences
of giving and receiving health care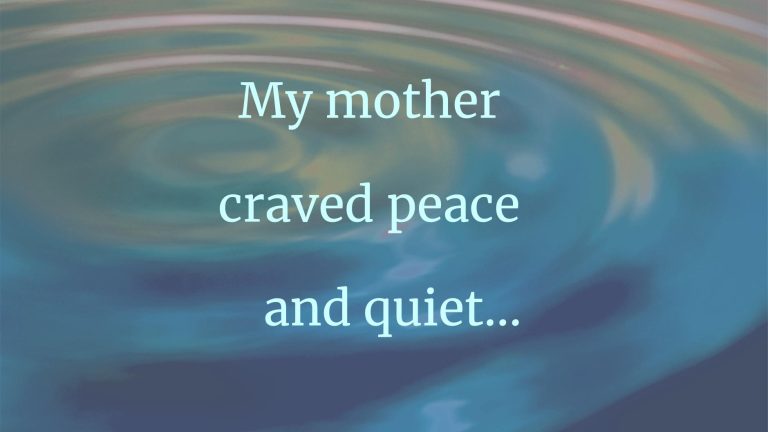 Driving from the Atlanta airport, I arrived at the hospital ICU where my mother had been admitted the day before for trouble breathing. This was the hospital where my siblings and I were born and where our father died. This was the hospital featured in The New York Times following the coronavirus outbreak in March 2020. The hospital still sees record numbers of COVID admissions, and I expected the staff to show signs of exhaustion and numbness to personal tragedy.
My brother was at our mother's bedside, as he had been from the beginning. The critical-care attending physician was also present.
"Does the hospital have a palliative-care unit?" I asked.
Read More »
It was midmorning at the hospital where I was a clinical medical-surgical instructor. I was standing at the medications cart with Sally, one of my third-year nursing students. One of the floor nurses approached.
"You have Anna in Room 44, don't you?" she asked Sally.
Sally nodded.
"You better go in there," continued the nurse. "She doesn't look too good."
Read More »
Time fractured when my first husband died.
There was a before, which no longer existed, and an after, which was unimaginable.
In between, the thinnest–unfathomably thin–line, was the today. The today meant putting one foot in front of the other. One today led to the next today. And finally the year was over.
Read More »
Stories by those whose faces and perspectives are underrepresented in media and in the health professions.
Sauntering into the dark hospital room, I was dazzled by my patient's radiant smile. It spanned her face and crinkled her eyes; her crooked teeth peeked through her lips, making her seem approachable and kind.
"Hi, Ms. Radha, I'm a third-year medical student," I said. "Is this an okay time to chat? I'm here on behalf of the psychiatry department."
Read More »
I am a second-year medical student—an older medical student, married, with a five-year-old boy and a baby. In medical school, people like me are called nontraditional—a euphemism for peculiar, different.
Today a group of my classmates and I have gathered, wearing our white coats, at a basketball court in Barrio Bélgica, in the south of Puerto Rico, where I'm completing my first two years of medical school. We're here to visit with some of the local people as part of our Community Medicine course.
Read More »
One unusually wintery April morning, when I was fifteen, my maternal grandfather ("Nanabhai" to me) passed away.
The phone call came before my sister and I left for school. My father solemnly handed the phone to my mother, who'd been expecting the call, but not this soon. From my seat at the kitchen counter, I watched her expression morph from shock to disbelief to grief. Without hearing a word, I knew what had happened.
Read More »
Join the 11,000+ who receive Pulse weekly
Sign up to get Pulse delivered to your inbox every Friday or energize your subscription with a tax-deductible donation. 
"Who am I, do you know me," she cries,
this day when earth has turned to rot and mud.
she can not see but for the blaze of anger,
she can not hear the softer voices calling.
Read More »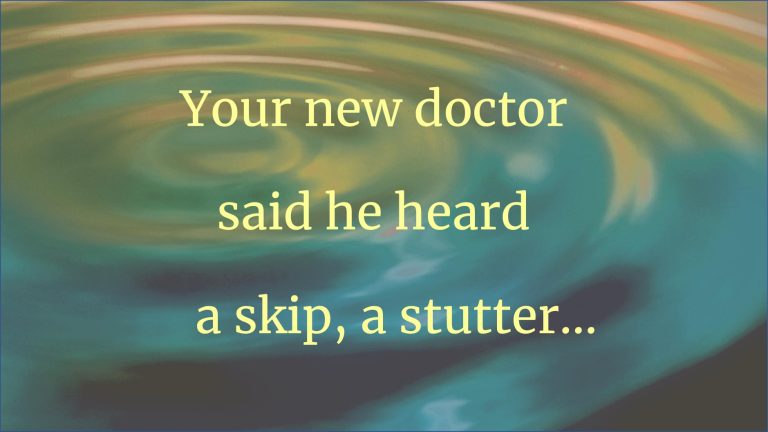 We're together in the kitchen when you say
you talked to your new doctor,
the one who ordered up an EKG
because he said he'd heard a skip, a stutter.
Read More »
Dr. MacDougall measured the weight
of a human soul by placing a man
on a sensitive scale just before death
and weighing him a second time after.
Read More »