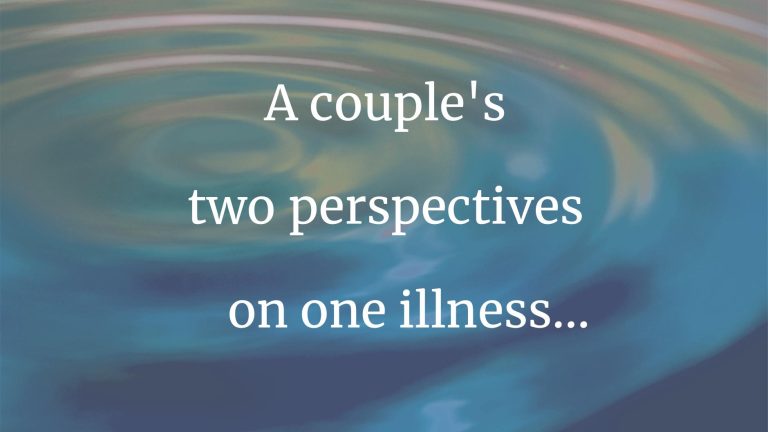 In 2015, while walking with my wife, Jody, in our neighborhood, I suddenly found myself bent over and taking tiny, rapid, repetitive steps. I knew I was moving too fast, but could not stop myself. Jody thought I was kidding—until the moment I fell down on a neighbor's lawn.
A passing driver slowed down to ask if I was okay. I was all right, but thought the experience odd.
I'd never heard the word "festination"
Read More »
"I can't do it—I'll die!"
Veronica is in tears.
I'm a family physician, working in a pain-management clinic in the Bronx. As Veronica's doctor, I've asked her to see me to discuss coming off her opioid medications. It's part of a clinic-wide initiative to reassess using these medications long-term with patients who have chronic pain.
Read More »
In the first months of medical school, we're taught that patient autonomy should be one of a physician's guiding tenets. The doctor provides diagnoses, prognoses and treatment plans, but ultimately it's up to patients to make decisions about their own care.
As a family doctor, I often tell patients: "Only you can know what the right decision is for you. I'm here to provide information and recommendations and then to support your decision."
But over the past year, as my father's memory deteriorated and
Read More »
Doing Our Part to Respond to
COVID in India and Around the World
While the US is emerging from the worst of COVID, in other parts of the world the situation has grown more dire. Pulse is doing our part to help.
Until June 8, when you energize your Pulse subscription, the amount you give will be shared with two effective organizations doing battle with COVID in India and around the globe: Sewa International and the World Health Organization.
Now that the worst of COVID is behind us, it's time to lend a hand where it's needed most. You can do that when you energize your Pulse subscription.
Thanks for your generosity.
There was the bed bent in half,
the needle in the wrist,
the crack of bathroom light under the door.
Your father tried to sleep in the hospital cot
Read More »
When I thought I might die,
not eventually, but very
soon, I treated me more kindly,
Read More »
Three weeks after my mastectomy, I traveled south.
I slung my carry-on bag crosswise over my body
and jostled my way through the airport, the bag
in front of me, to form a barrier, protecting my incision.
I let my arm rest on the bag,
to take the tension off the shoulder.
Read More »
Join the 11,000+ who receive Pulse weekly
Sign up to get Pulse delivered to your inbox every Friday or energize your subscription with a tax-deductible donation. 
I had my first baby when I was thirteen, and my mother died when I was thirteen. I've been through a lot in my life, but when my faith is not consistent, that's when I start getting all those crazy thoughts, like "Oh, my life, my life…"
Read More »
"There was a time [in Mexico] that it didn't rain and there wasn't a lot to eat in the country. There were no crops. People started to say that the Americans stopped the clouds so it wouldn't rain, because they are very powerful. I said, I'm going to meet these Americans — I'm going to go to the U.S. I'm going to see who detained the clouds and how they detained them. I was about 15."
"[Hubo] un tiempo que no llovía y no había mucho que comer en el campo. No hubo cosechas. Empezaron a contar los señores que los Americanos detuvieron las nubes para que no lloviera porque son muy poderosos. Dije, voy a conocer los Estados Unidos. Voy a ver quienes son los que detienen las nubes, como las detienen. Tenía como 15 años."
Read More »
"I tell [my children], you don't have to do anything for me, just go to school and do what you have to do. On the weekend I take them to the mosque, because jeu can learn Arabic and all that. And I just want them to study. That's all. That's the main thing. If you want to be someone tomorrow, you have to work hard right now.
I want them to be better than me.
Read More »