Sharing
personal experiences
of giving and receiving health care
Lisa Burr
May 26, 2023
8 Comments
My name is Lisa Burr. I am a family nurse practitioner, and have been for nearly three decades. I grew up in California, the "Sunshine State."
In the 1960s, my dad, a military test pilot, was the first astronaut with NASA's Manned Orbiting Laboratory (MOL) program, which pioneered crewed space stations as reconnaissance satellites. My mother was a beautiful model.
Read More »
Laura Alexander
May 19, 2023
9 Comments
Forty years ago, I experienced a miracle—the first of many in my nursing career. I was about six months into my first nursing job, in the neonatal ICU at Children's Memorial Hospital in Chicago. It was there that I met baby Jonathon, and it was his mother who made me a true believer.
Jonathon had come to us with severe kidney disease. He looked sickly: His skin was very pale—translucent even. He acted like a healthy infant, though, and as he got older, he actually smiled at us. But despite the doctors' best efforts, his kidneys were barely functioning.
Read More »
Brooke Upchurch
May 5, 2023
17 Comments
The year 2020 was a lot of things for a lot of people. Chaotic, exhausting, heartbreaking, hopeful. It was a year in which my immense privilege—as a healthy, educated white woman—protected me from much of the pain born by others.
And while it was many of those things (especially chaotic) for me, it was also the year I started medical school. The year I moved from LA to Austin, driving across California, Utah and Texas in the process. The year I read fifty-four fiction books to escape the monotony of lockdown.
And it was the year my dad died.
Read More »
Every month readers tell their stories — in 40 to 400 words — on a different healthcare theme.
Stories by those whose faces and perspectives are underrepresented in media and in the health professions.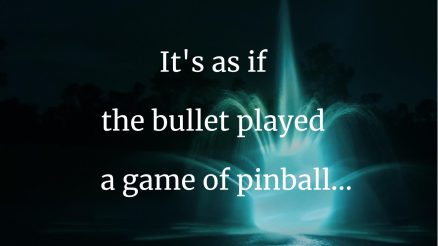 Odeya Kagan
April 18, 2023
8 Comments
Flashback to a year ago: I'm a third-year medical student, three weeks into my very first clinical rotation—acute-care surgery at our county hospital.
It's nearing dinner time, less than halfway through my twenty-eight-hour call shift, when my pager buzzes, alerting me to an incoming trauma. Looking down, I read three letters: "GSW."
Read More »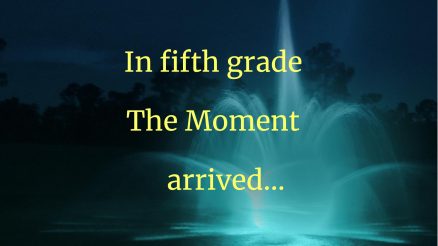 Tajwar Taher
February 28, 2023
14 Comments
After 9/11, I waited for The Moment.
I was only six when the Twin Towers fell, but even then I understood that being Muslim in America was going to be difficult. I imagined that a teacher would burst into my elementary-school class, point at me and scream, "Get out of this country, you terrorist!" I feared that my friends would look at me, wide-eyed, and never speak to me again.
Read More »
Syona Satwah
September 13, 2022
7 Comments
Sauntering into the dark hospital room, I was dazzled by my patient's radiant smile. It spanned her face and crinkled her eyes; her crooked teeth peeked through her lips, making her seem approachable and kind.
"Hi, Ms. Radha, I'm a third-year medical student," I said. "Is this an okay time to chat? I'm here on behalf of the psychiatry department."
Read More »
Joy Gaines-Friedler
May 12, 2023
15 Comments
Everything's gone silent
as though a group of doctors has entered
the children's ward.
Drone of water vehicles stowed,
a couple strolls the long edge of conversation.
Waves, like fear, have subsided—
only their small breaths remain.
Read More »
Anneka Johnston
April 21, 2023
7 Comments
you ran a knife across
your wrists, you called
to say you had finally
tried coffee.
Read More »
Julia Morris Paul
March 31, 2023
4 Comments
He speaks of Kali maa, goddess of time
while chemo and radiation pin him to the clock.
As if confessing to a thievery of time,
when they neared one hundred years,
my parents said they never expected to live so long.
Their time unfolded like a painted fan.
Read More »